Lyme disease map of the USA shows the incidence level of lyme disease across the United Stated.  It needs to be pointed out that the Lyme Disease map refers to the cases reported by doctors to the CDC – Centers for Disease Control and Prevention.  Most Lyme disease maps come from the CDC, as do the following Lyme disease maps: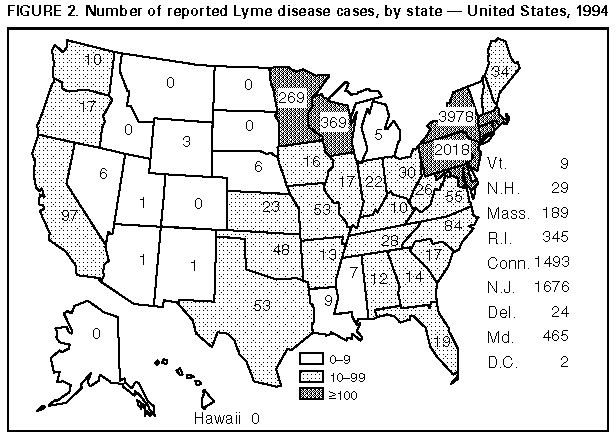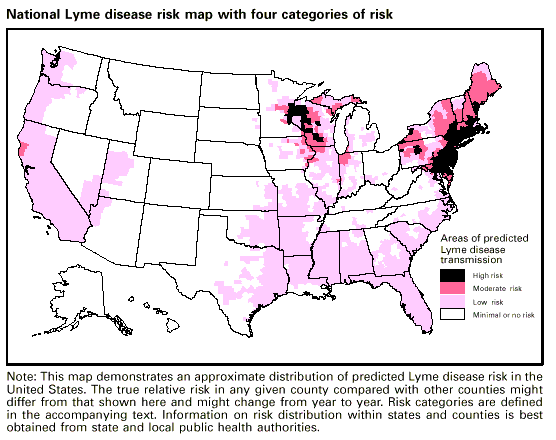 Thank you for visiting Www.LymeAdvocate.Com
Advocating greater awareness of Lyme Disease.